The Rise of Cyber Essentials
Cyber-attacks are becoming more and more common in the modern day business world. The aftermath of this being losses of thousands and in some cases millions of pounds, loss of productivity as well as economic disruption.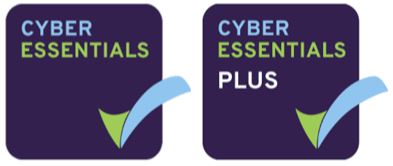 In 2012 the UK government saw the need for companies to take responsibility for their users and clients data security. This is where the Cyber Essentials scheme was launched and implemented to provide businesses with a world-leading assurance mechanism to demonstrate to their customers, stakeholders and users that the most important cyber security measures had been implemented and that their security and privacy was assured.
Companies who would pass the certification requirements would get awarded with a Cyber Essentials badge which communicated to others, that they are taking the issue of data protection seriously.
The 5 Technical Controls
The Cyber Essentials Scheme focuses on 5 technical controls which according to the UK government, could prevent "around 80% of cyber attacks". Achieving business growth needs focus on the core business objectives, which this preparedness allows. However by properly implementing cyber security within your company, you can see the added advantages of driving business efficiency throughout your organisation, saving money and improving productivity. So…what are the 5 controls?
Boundary Firewalls and Internet Gateways – Your firewalls and gateways must be designed and configured to prevent unauthorised access to or from private networks.
Secure Configuration – You need to ensure that systems are configured in the most secure way for the needs of the organisation.
Access Control -You need to ensure that only those who should have access to systems to have access and at the appropriate level.
Malware Protection – You need to ensure that virus and malware protection is installed and is it up to date.
Patch Management – You need to ensure the latest supported version of applications is used and all the necessary patches supplied by the vendor have been applied.
Get Started Today!
Our Cyber Security Assessment service is ideal for those wanting help getting started with the Cyber Essentials Certification, as it provides detailed advice and an action plan on the areas that need the most focus.
One of our security experts will conduct an in-person assessment/review of your IT Security controls and will produce a report to you detailing areas for improvement and whether you are ready to begin with the Cyber Essentials implementation project.
Contact one of our team for more information either via email: sales@jtechnical.net or on 01277 888799.