Johnson Technical Systems are a business IT support provider based in Chelmsford Essex. Not only do they support other businesses within Chelmsford and the surrounding areas, but their clientele also extends to the South Coast of England and up into the West Midlands.
The companies core purpose is to provide a genuine and trustworthy support structure for business customers who need to focus on their own business rather than their IT concerns. Taking this
responsibility away from business owners and internal teams also requires a lot of trust that Johnson Technical Systems work hard to build with each and every client.
With unbeaten customer service and 24/7 support available, its no wonder that for 20 years Johnson Technical have paved the way for IT support for Essex.
How we started
The business was established in 2004 by Simon Johnson, joined by his brother Nick shortly after to grow the business into the thriving support provider it is today.
"Our philosophy has always been that we should establish personal and long-term relationships with our clients, we are proud of the service we have provided for the last twenty years and will continue to strive for 100% happy customers!"
With backgrounds in both IT and investment banking, the brothers brought a wealth of knowledge with them and funnelled this directly into the business strategy. Including building solid relationships with key suppliers to ensure Johnson Technical Systems could always deliver on their customers software and hardware needs.
The landscape may have changed since the business was started with the introduction of cloud and security services, but the ethos remains the same: to provide a one-stop-shop for clients, with an honest and tailored service.

How the business has changed/evolved
Beginning as a sole IT Support provider, the business has grown along with advancements in modern technology and now encompasses multiple different divisions, including a dedicated Cyber Security organisation – JTSecurity.
In addition to the business expanding and evolving in specialities, they also acquired an additional business, Commensus in 2020.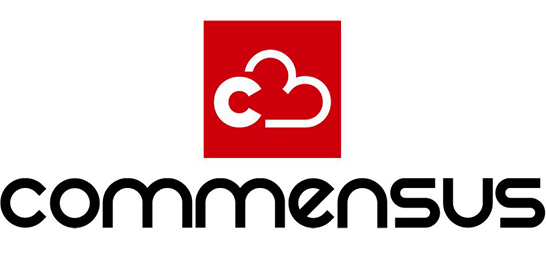 Plans for the future
This modest Chelmsford IT company are growing and expanding each month. New team members are welcomed, and new support packages and products become available.
Something that will never change is the mission behind the business.
To provide five-star, personalised and bespoke IT Support contracts to other businesses in Essex and the surrounding areas.
At present Johnson Technical Systems offer ongoing IT Support, Cyber Security, IT Hardware orders, and Cloud Telephony (VoIP) systems to name a few. Whatever it is that your business needs a helping hand with, Johnson Technical Systems will be only too happy to get your systems to optimum performance
Overview
To summarise we've asked Sales Director Nick what his highlight of the last twenty years in business has been.
"There have been so many highlights over the years. From the early days when we moved our humble three-man team into a proper office space, to the more recent years creating and launching JTSecurity for example, an independent organisation specialising in cyber security under the Johnson Technical Umbrella."
Johnson Technical Systems have proven over the last twenty years in business that they are nothing short of a pro-active and forward-thinking company whose customers are truly at the heart of their mission.
Combining the benefits of a family run, local SME with countless years of experience in corporate worlds across the board JTS continue to nail their ethos. It's not often you find a business who whole heartedly implements their core company values whilst expanding and progressing in this way.